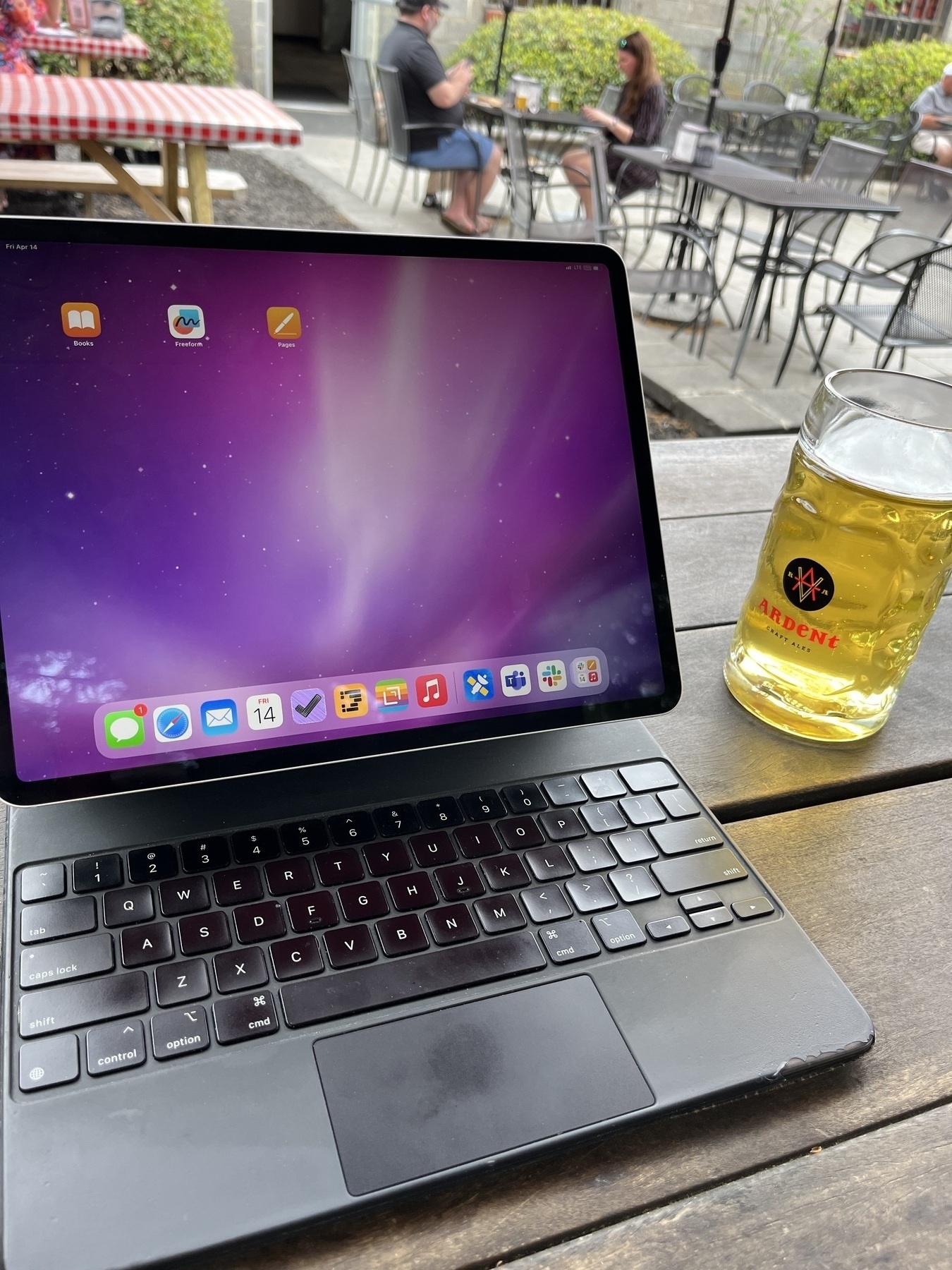 As I write this a spring thunderstorm threatens to disturb my beer garden respite. My networked pocket computer predicts I've got 40 minutes to sit, so I'm going to take it.
Renovations on my kitchen began this week and while I was prepared for stress and chaos, it doesn't minimize the stress and chaos I feel. Home is presently a loud place full of people doing things with drills and hammers and saws and I feel an intense desire to flee. Today was electrical work and my fast internet was turned off. So I'm here in one of my favorite places, the Ardent beer garden, LTEing it up on my iPad.
In the run up to the renovations I'd been trying to spend less money on eating food out. Left to my own devices, I really don't know how to feed myself. I tend to be impulsive and eat salty, fatty, high-caloric food that makes me feel bad 30 seconds after I've done eating it. New habits have been very hard, but with the renovations coming I'd had some success just grabbing some carrots or a slice of cheese at the first sign of lunch hunger. I was feeling generally better and had lost a few pounds.
With the chaos, those habits with shallow roots were easily plucked out of the ground. Yesterday was a Wawa hoagie. Today was Whole Foods pizza. Both of which made me thirsty and lethargic immediately after finishing them. The good news is, I'm only 3-4 days in and I've already taken the time to notice. As my ADHD coach would remind me, noticing is the necessary first step and worthy of celebration as a Win.
---
The other day I listened to an episode of the Factually podcast with the author of Rethinking Intelligence and she said that humans are always, always learning from their environment and that one can exercise their intelligence by pausing to pay attention. So I'm going to close my iPad and listen for a bit before the rain chases me away.
✴️ Also on Micro.blog